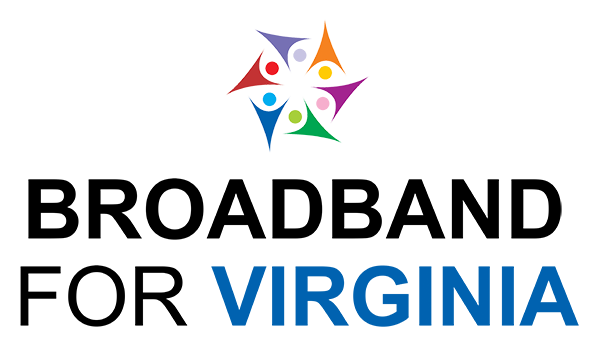 RICHMOND, Va. – All Points Broadband, Dominion Energy, Northern Neck Electric Cooperative and the Counties of King George, Northumberland, Richmond, and Westmoreland have entered into a Memorandum of Understanding to advance a regional broadband partnership that aims to deliver fiber-optic broadband service to unserved households and businesses in Virginia's Northern Neck Region.  
"Connecting unserved communities to broadband makes online learning, telehealth, and telework more accessible, which is particularly necessary as the COVID-19 pandemic forces us to rely on virtual services," said Governor Ralph Northam. "I'm encouraged to see a regional initiative with so many partners coming together to make sure more Virginians can get the services they need from home."
"With our roots in public service, Dominion Energy is driven to contribute to the quality of life and economic prosperity in the communities we serve," said Ed Baine, senior vice president of power delivery for Dominion Energy. "This partnership on the Northern Neck is the most ambitious and comprehensive initiative to date to expand broadband access to unserved Virginians, and the coronavirus outbreak has proven that this is more important than ever.  We are excited to partner with Northern Neck Electric Cooperative, All Points Broadband and each participating county to help support the expansion of this critical service."
As a regulated electric service provider that is using modern telecommunications infrastructure to transform Virginia's energy grid, Dominion Energy is in a unique position to help bridge the digital divide and continues to explore additional opportunities to expand broadband access.  Under a pilot program authorized by 2019 legislation patroned by Delegate Israel O'Quinn and supported by Senators McDougle and Stuart and Delegate Ransone, the middle-mile fiber that the company is deploying on the Northern Neck will be leveraged by All Points Broadband to connect currently unserved homes and businesses.  The fiber infrastructure will also provide the capacity to improve utility efficiency and reliability for customers across the four-county region. 
In a joint statement, Senators Ryan McDougle and Richard Stuart and Delegate Margaret Ransone said: "We applaud the efforts by All Points Broadband, Dominion Energy and Northern Electric Cooperative on this initiative to bring needed broadband access to the Northern Neck. This initiative will allow homes, businesses and educational institutions to function in today's 'digital Commonwealth.' We are thrilled to see the next steps of this crucial project begin."
"We are excited to work with Dominion Energy and All Points to help expand broadband to unserved members and improve our electric grid," said Greg White, President and CEO of Northern Neck Electric Cooperative.  "Bridging the digital divide is a complex challenge and we have to think big—that's why our cooperative is joining a regional partnership that involves two electric utilities, an Internet service provider, and at least four counties."
The Boards of Supervisors of King George, Northumberland, Richmond, and Westmoreland Counties have voted unanimously to join this regional initiative, which was facilitated in partnership by the Northern Neck Planning District Commission.
"At All Points Broadband, our mission is empowering communities by bringing utility-grade broadband to unserved markets," said Jimmy Carr, Chief Executive Officer.  "Rural broadband is our passion and we are dedicated to bringing fiber-optic broadband to the unserved areas of the Northern Neck."
Under the agreement, All Points, Dominion Energy, Northern Neck Electric Cooperative and each participating county will work toward a phased approach that will result in a petition to the State Corporation Commission to seek regulatory approval later in 2020.
Currently unserved residents of the Northern Neck can preregister for service and sign up to receive updates on the initiative online at All Points Broadband or by email at [email protected].  
"The lack of broadband access, by far, has been one of the most pressing issues in King George," said King George County Administrator Neiman Young.  "Its effects are far reaching—from obstructing our ability to recruit new business to denying our children access to all of the modern opportunities available to gain a good education. I'm excited to join this agreement with our regional localities, All Points Broadband, and our utility companies. I believe this partnership is finally the solution needed to address a critical problem that has been so elusive over the last two decades."
"Broadband is not a luxury but an essential utility. We are seeing its critical importance right now during the COVID-19 pandemic—students getting educational assignments, businesses taking orders and ordering supplies, the delivery of health-related services and information and more. Not to mention ongoing needs for broadband to support public safety, government operations, and communications and cultural enrichment," stated Tommy Tomlin, Chair, Northumberland County Board of Supervisors. "We are gratified to have this opportunity to enter this partnership with All Points Broadband to develop a feasibility plan and cost estimates to extend "last mile" broadband service to citizens throughout Northumberland County. We look forward to working on this initiative in coordination with our recently established county Broadband Authority," said Tomlin.
"We could not be more excited about this opportunity to join All Points Broadband, Dominion Energy and Northern Neck Electric Co-operative, as together, we work to bring 100% internet coverage to Richmond County," said Lee Sanders, Chairman of the Richmond County Board of Supervisors.  "During these recent times, more than ever, it is evident how essential internet access is for our students and our families as they try to access news, work, social media and school assignments from home.  We look forward to this partnership and are extremely excited that these organizations chose the Northern Neck for future investment."
About All Points Broadband
All Points Broadband empowers communities by bringing utility grade broadband to underserved markets, deploying fiber and state-of-the-art fixed-wireless technology to homes and businesses in communities throughout Virginia, West Virginia, Maryland and Kentucky.
About Dominion Energy
More than 7 million customers in 20 states energize their homes and businesses with electricity or natural gas from Dominion Energy (NYSE: D), headquartered in Richmond, Va. The company is committed to sustainable, reliable, affordable and safe energy and is one of the nation's largest producers and transporters of energy with more than $100 billion of assets providing electric generation, transmission and distribution, as well as natural gas storage, transmission, distribution and import/export services. The company is committed to achieving net zero carbon dioxide and methane emissions from its power generation and gas infrastructure operations by 2050. Please visit DominionEnergy.com to learn more.
About Northern Neck Electric Cooperative
Northern Neck Electric Cooperative (NNEC) is a local, member-owned, not-for-profit, electric cooperative serving over 19,200 homes, farms and businesses in Lancaster, Northumberland, Richmond, Westmoreland, King George and Stafford Counties.  Visit www.nnec.coop for more information about NNEC. 
# # #
Media contacts:                                                                                             
APB media contact: [email protected]  
Dominion Energy media contact: Samantha Moore, 804-771-6115, [email protected]
NNEC media contact: Jay Garner; 804-333-6131; [email protected]